Equine Rehab and Wellness
As a Healer, Light worker and Intuitive for over 25 years, I work with each animal (Horses and Pets) and Equestrian intuitively using an eclectic blend of energy healing, cranial-sacral, acupressure, muscle testing, emotion coding, Access Consciousness, essential oils and flower essences to bring about profound healing and transformation to both horse/pet and rider/owner.
I have always been a huge animal lover and over the years I've had many pets including an iguana, chinchillas, a rat, an African Grey and a Yellow Naped Amazon parrot and off course cats and dogs.
People have often called me Dr Doolittle. I've always had an amazing connection with the elemental world and could often hear the fury ones communicating with me, from horses telling me they don't like their name to dragonflies landing on my hand as well as crows asking for potato chips. Ha
In the recent years I have been called to work with animals in a healing capacity, particularly horses (see below one of the many amazing testimonials I have received from owners where the horse was completely changed in a miraculous way after just one session) and most recently working with dogs.
Most cases were animals who had been rescued, had experienced extreme trauma and abuse and were exhibiting signs of PTSD. Just like humans, animals can hold trapped emotions in their tissues and can also have imbalanced energy centers and damaged magnetic fields when in unnatural situations in captivity.
People often call me a Horse Whisperer I prefer Horse Listener. These beautiful creatures are always talking to us but it's our choice to truly listen.
We all have the gift of communicating with our fury friends inside of us. It's up to us to open our hearts and raise our vibration enough for these beautiful beings to trust us and let us in to their energy bubble.
I truly believe that a big part of my work on this planet is to be the voice for animals specifically horses and to act as a mediator between animals and humans.
I have decided to step more fully into this magical part of my life so I am opening up the door to as many 4 legged beings/ Horses and winged friends to work with in 2016 as possible.
So whether your animal is a new part of the family or herd, perhaps have experienced an accident or traumatic event in the past, has an illness, skin condition, dietary issues, anxiety or aggression or any other abnormal behavior perhaps I can help?
I would be happy to discuss live. xo
I work onsite and long distance. E-mail me for more info. Transform@VictoriaHaffer.com
Although I specializes in healing horses, I work with all species: animal and human.
Services provided:
Energy Healing
Cranial-Sacral Therapy
Acupressure
Essential Oil and Flower Essence Healing
Yoga for horses, on horses and for riders
Victoria is also available for speaking engagements, private lessons and workshops on the following topics for all animals and humans:
Reiki and Energy Healing for Horse, Dog and Rider
Yoga and Meditation Retreats with Horses/Dogs
Coaching with Horses – Equine Facilitated Learning
Using Essential Oils as a powerful therapeutic tool
Yoga for the horse and on the horse
Designing a Yoga/Fitness program for the equine rider
Posture, Fascia and Breathe clinics for the Equestrian
How your energy affects your horse/dog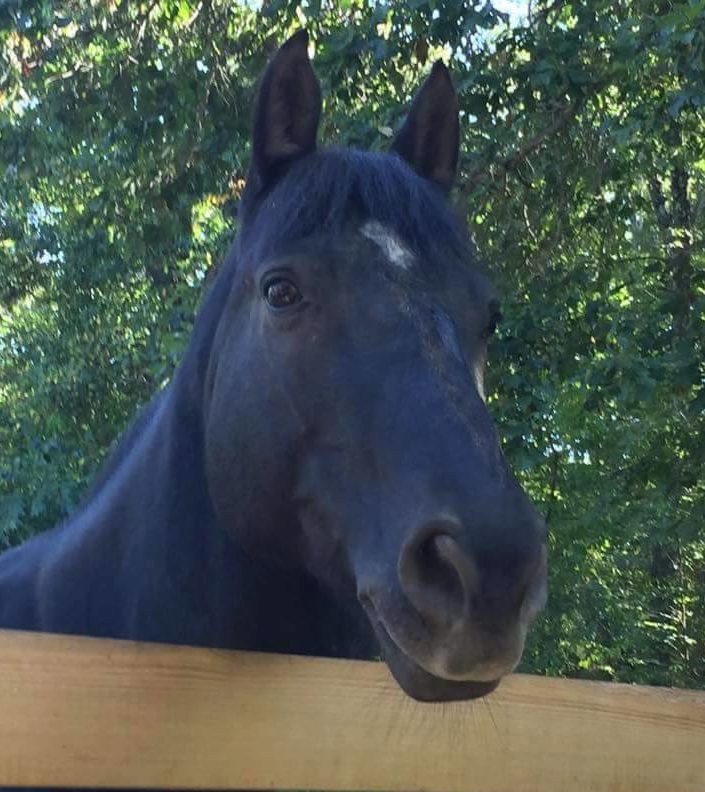 Victoria has helped me and my horses come closer together. Especially my little mini mare Priscilla. Her and I get along so much better now that I have a better understanding of her feelings through our sessions. She's also helped me trust more in my gelding Argus which has opened me up to a new way of training and communication with my horse that I hadn't thought about before. I truly recommend her if you want a deeper more meaningful relationship with your four legged partner.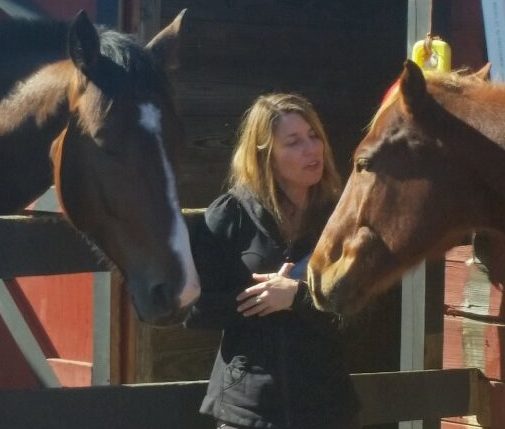 Victoria is amazing she worked with all 4 of my horses. I did not give her any background about them either. With rusty he was always being bullied by Sticke. After working with Victoria he had the courage to stand up to Sticke and now they have formed a friendship. Sticke told Victoria that she didn't like her name and wanted to be a mother. Her new name is Pretty Girl. And we bought her a 3′ stuffed horse that she thinks is her baby, she doesn't let the other horses near it. Rascal is a very sensitive horse that was rescued from a physically abusive person. Victoria was able to help him let go of some of his trust issues and grieving. He has formed a bond with me that is indescribable. King is our barn clown, Victoria helped King release some of his anxiety and fear. After a session with Victoria, King stood completely still for the farrier which is something he had never done before. All of my horses are rescues each with their own problems. Without knowing anything about them Victoria still nailed it and was able to help each one ten fold.